Current Creative Projects
Reflective Iterative Scenario Re-enactments (RISE)
A 5-year research creation project designed to enact and investigate cataclysmic scenarios in 5 mini-operas, led by Dr. Eldad Tsabary (Concordia University)
Loving Chaos Concert (November 2, 2020)
Featuring instructors of Wilfrid Laurier University' Bachelor of Music in Community Music
Solo performance  (December, 2020)
Recorded in my home and featured in the St. Albert Children's Theatre virtual event 12 Days of Christmas
Echo Women's Choir isn't a project – they've been around 20 years, and I've been lucky enough to be a guest conductor periodically over the last five years. Echo is a non-audition 4-part women's choir that performs repertoire from many musical traditions around the world. I've loved being a member of Echo for the last seven years, and it's been amazing to have a chance to conduct this incredible group of 80 women.
Performing with Malcolm Dalglish in Hymnody of Earth
April, 2010
Established and conducted by Alan Gasser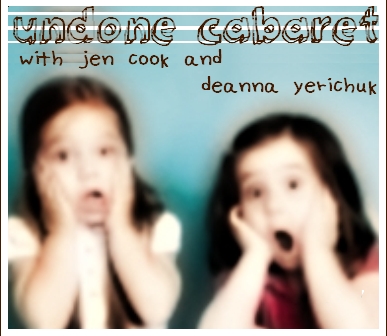 Spring/Summer 2010
Semi-staged house concert
"a hedonistically divine evening capable of stoking a lustful fire, and healing a broken heart."
featuring singers Jen Cook and Deanna Yerichuk, joined by Tania Gill on piano and Chris Banks on bass. The music-based performance featured spanning classical, jazz, music theatre and pop songs, interspersed with text and stories.